Bablockhythe
(Oxford)
Park Description
Caravans For Sale
Caravan For Hire
View Pictures
Elliotts
(Hayling Island)
Park Description
Caravans For Sale
Caravans for Hire
View Pictures
Grey Tower
(Pevensey)
Park Description
Caravans For Sale
View Pictures
Itchenor
(Chichester)
Park Description
Caravans For Sale
Caravan For Hire
View Pictures
Thirkleby Hall
(Thirsk)
Park Description
Caravans For Sale
Caravan For Hire
View Pictures
Tourers
Tollerton
(York)
Park Description
Caravans For Sale
Caravan For Hire
View Pictures
Tourers
Thameside Court
(Oxford)
Park Description
Caravans For Sale
View Pictures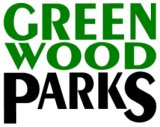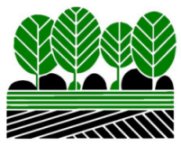 We are a family business - specialising in small, friendly, well run boutique Caravan Parks. Each park is very different in layout from the others.
Caravans For Sale
Caravans For Hire
Tourers
Fishing
You can buy a caravan from us, at a very competitive rate, from a selection of new and used luxury models. Then pay an annual fee to rent a pitch for your caravan on one of our peaceful and picturesque Parks.

We have one 8 berth caravan for hire, on each of our Parks (except Grey Tower) which can be used to enjoy a wonderful carefree holiday.

We have hook-ups for 50 Tourers at Thirkleby Hall & Tollerton

Seasonal touring pitches at Grey Tower

We have fishing lakes at Thirkleby Hall & Tollerton; river frontage at Bablockhythe; & sea fishing at Grey Tower
We currently have six holiday caravan parks and one residential park. Use the links on the left to view a description of each Park, a list of caravans currently for sale on each Park, caravan hire details, and pictures of the Parks and surrounding countryside.