Bablock Hythe
(Oxford)
Park Description
Caravans For Sale
Caravan For Hire
View Pictures
Elliotts
(Hayling Island)
Park Description
Caravans For Sale
Caravans for Hire
View Pictures
Grey Tower
(Pevensey)
Park Description
Caravans For Sale
View Pictures
Itchenor
(Chichester)
Park Description
Caravans For Sale
Caravan For Hire
View Pictures
Thirkleby Hall
(Thirsk)
Park Description
Caravans For Sale
Caravan For Hire
View Pictures
Tourers
Tollerton
(York)
Park Description
Caravans For Sale
Caravan For Hire
View Pictures
Tourers
Thameside Court
(Oxford)
Park Description
Park Homes For Sale
View Pictures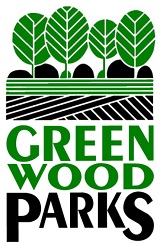 Itchenor Caravan Park
Hire Caravans
Our holiday Hire Caravan is sited at Itchenor Caravan Park, connected to all main services and offers: 8 berths (one double and 4 other beds and 1 alternative double bed in the lounge), bath or shower and flush lavatory, separate rooms for the lounge/kitchen, bathroom and 3 bedrooms, full oven calor gas cooker, refrigerator, electricity available for usual household purposes.

Equipment Supplied


Crockery, cutlery, kitchen utensils, duvets, pillows, colour television, microwave oven - full inventory sent with Final Receipt.

Availability is shown in yellow. Call us now to avoid disappointment, or to book for 2018!

(Dogs are allowed on the park, but not every date shown is available for hire - call us to check your dates)
Rates For 2017

Mar 4 - Mar 11
£215.00
July 1 - July 8
£435.00
Mar 11 - Mar 18
£215.00
July 8 - July 15
£435.00
Mar 18 - Mar 25
£215.00
July 15 - July 22
£435.00
Mar 25 - Apr 1
£215.00
July 22 - July 29
£443.00
Apr 1 - Apr 8
£235.00
July 29 - Aug 5
£443.00
Apr 8 - Apr 15
£305.00
Aug 5 - Aug 12
£443.00
Apr 15 - Apr 22
£305.00
Aug 12 - Aug 19
£443.00
Apr 22 - Apr 29
£280.00
Aug 19 - Aug 26
£443.00
Apr 29 - May 6
£315.00
Aug 26 - Sept 2
£460.00
May 6 - May 13
£305.00
Sept 2 - Sept 9
£395.00
May 13 - May 20
£305.00
Sept 9 - Sept 16
£325.00
May 20 - May 27
£305.00
Sept 16 - Sept 23
£285.00
May 27 - June 3
£395.00
Sept 23 - Sept 30
£255.00
June 3 - June 10
£320.00
Sept 30 - Oct 7
£215.00
June 10 - June 17
£320.00
Oct 7 - Oct 14
£215.00
June 17 - June 24
£320.00
Oct 14 - Oct 21
£215.00
June 24 - July 1
£435.00
Oct 21 - Oct 28
£235.00
Bank Holiday Rates 2017

EASTER WEEKS
Apr 8 - Apr 22 (per week)
£305.00
MAY DAY HOLIDAY
Apr 39 - May 6
£315.00
SPRING BANK HOLIDAY
May 27 - June 3
£395.00
SUMMER BANK HOLIDAY
Aug 26 - Sep 2
£460.00
OCTOBER (except bank holiday)
Per week
£215.00
VAT is INCLUDED in all hire fees

Caravan Bookings
Commence at 3.00pm on Saturday and end at 10.00am on the following Saturday.


Caravans cannot be booked for periods of less than one week.

To Book
Please contact the Head Office to request a Booking Form or download and complete this booking form and post it back to us with a deposit of £65 (along with a Dog Agreement form if you have a dog).

Dogs
Dogs are permitted with a signed Dog Agreement form.
Ask for a copy when you request the Booking Form.
Itchenor Caravan Park
Shipton Green Lane
Itchenor
West Sussex
PO20 7BZ
Park Tel:
01243 514433
Head Office:
01243 514433
greenwoodparks.net